Large US Retailer GameStop (Market Cap – $4bn, 6k+ stores) has acquired a majority stake in Jolt Online Gaming, a Dublin based publisher of free-to-play browser titles, led by founder & CEO, Dylan Collins.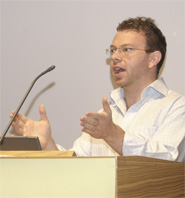 This is the 2nd exit for Dylan, as his previous company Demonware was acquired by Activision in 2007. Original investors in Jolt Online, were founder Dylan Collins, angel investors, AIB Seed Fund and Enterprise Ireland.
We spoke with Dylan earlier this week, and he confirmed the deal. Dylan will continue to lead Jolt Online, and they will be ramping up their operation in Ireland over the next 12 months.
Great result for Dylan and his team – and more proof that the Gaming scene within Ireland is strong.